St. Louis Public Radio: St. Louis city-county divide among notable stories of love, loss in St. Louis' past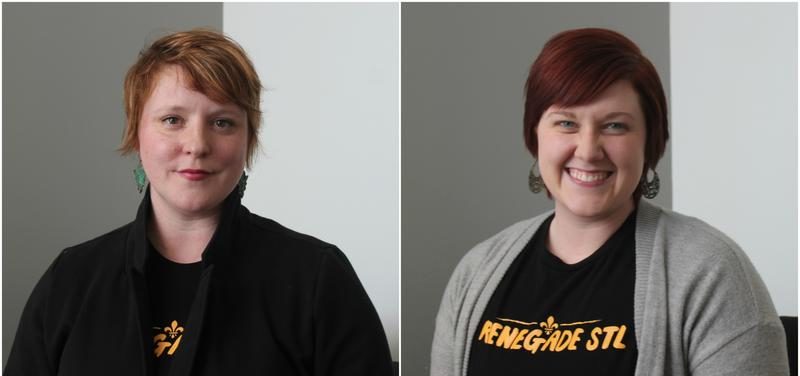 St. Louis has a history that involves grand stories of love – and loss. Renegade STL will "celebrate" those stories at an upcoming event at the Novel Neighbor on Feb. 14.
On Tuesday's St. Louis on the Air, host Don Marsh discussed interesting and obscure love and breakup stories that happened in St. Louis with Renegade STL. Joining the discussion were the organization's founder Amanda Clark and business partner Elizabeth Eikmann.
Renegade STL organizes city-wide tours to those interested in niche areas or the city's extensive history. It launched five years ago around the time of Valentine's Day, also around the time of St. Louis' founding day, which is on Feb. 15.
Clark said the organization likes to do a love-themed tour to commemorate the holiday and St. Louis' history.
Listen for various stories of love and loss throughout St. Louis history: 
"Each year we've kind of done something different with a love theme, either the love of downtown or the city … this year we were like, 'how can we totally turn it on its head and do something different that we haven't done before,'" Clark said.
Eikmann, who is also a Ph.D. student in the American Studies department at Saint Louis University, said the organization searches "high and low" to find love stories, which can often be private. Their research involves digging through published books, archives, newspaper articles and visiting local libraries and librarian research centers.
This month's event will not involve any walking or bus rides.
"It will be a little different from our regular tours, which travel through the city. This time your seat will be sitting still and you'll get to listen to Amanda [Clark] share all of these wonderful love stories," Eikmann said.
One of Clark's favorite love stories involves the relationship between Ulysses S. Grant and his wide Julia.
"It just really feels like true love," Clark said. She brought along a love letter written by Grant to Julia to read on today's program.
"One of the things I love about [the letter] is that it just shows this incredibly vulnerable, insecure, soft side of this man that's also known for being an intense war person," she said.
Besides just talking about people at the event, the organization will discuss places and historical events that took place, including the "social evils law" and the "social evils ordinance" that took place from 1870 through 1984, when St. Louis legalized prostitution as a way to tax and regulate the practice. The taxes funded a hospital created to serve the prostitutes.
Eikmann said the group continually tries to express their love for St. Louis in many different ways by tackling different angles of love. A story about "love and loss" that will also come up is the split between St. Louis and St. Louis County.
"We're sort of spinning that as the one relationship that we can't seem to get over," she said referencing the on-going discussions of city-county reunification.