Riverfront Times: The Badass Babes of St. Louis Are Focus of New Renegade STL Tour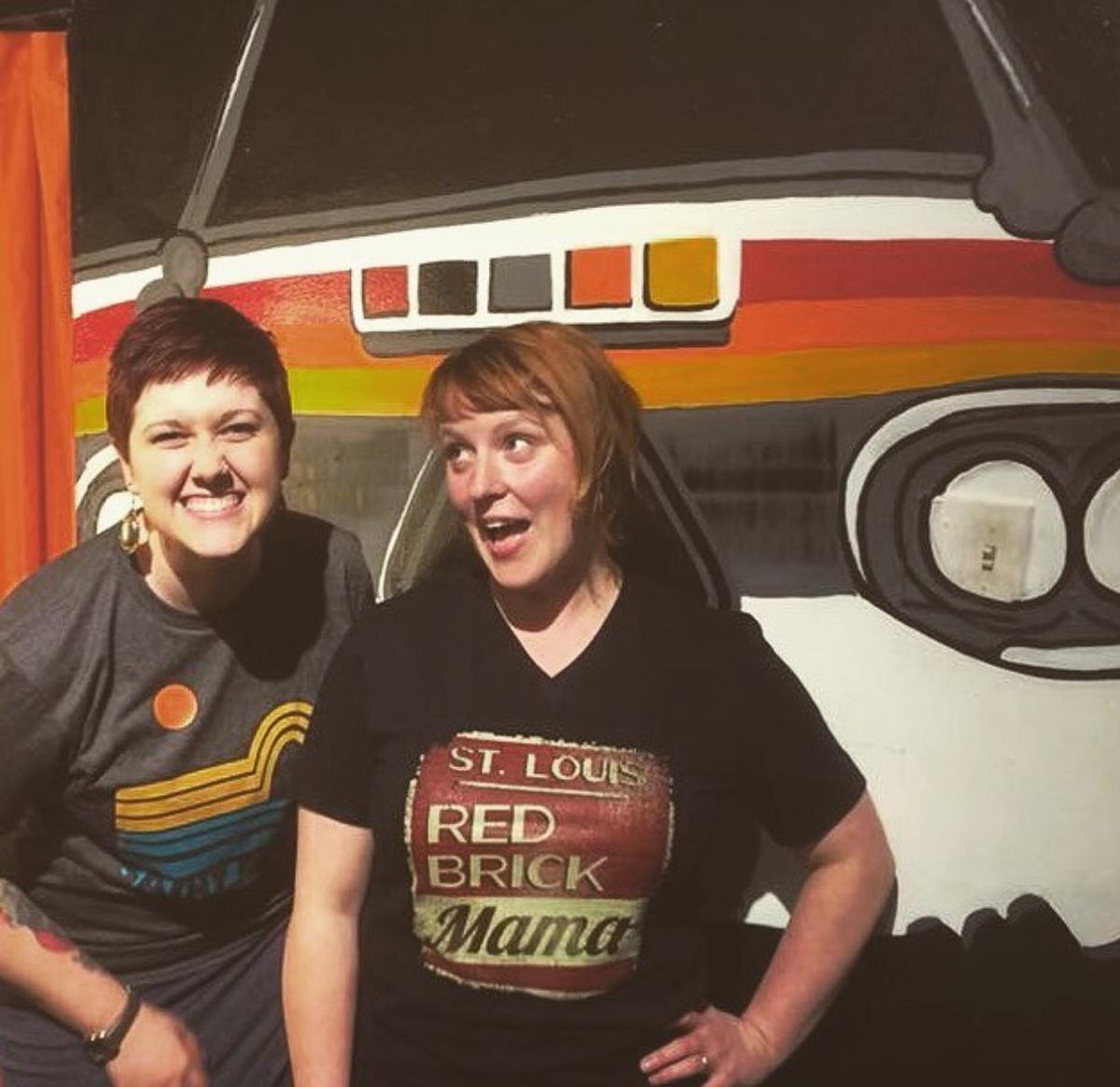 Think you know everything there is to know about St. Louis? We bet you didn't know that a woman with St. Louis ties ran for president of the United States more than 100 years ago.  
You can learn facts like this and much more this Saturday during the Whole Damn City Tour: Bad Ass Babes, the latest bus tour offered by Renegade STL. The local tour company, which looks to put a fresh, fun spin on city tours, plans to enlighten you on the "the badasses, the beauties, the brains and the, um, other B-words" who have called St. Louis home. 
Renegade STL founder Amanda Clark and tour guide Elizabeth Eikmann gave this two-hour bus tour for the first time back in March as part of Women's History Month. It's a themed spin-off of the Renegade STL Whole Damn City tour, which covers everything from the glamorous to the gritty aspects of St. Louis' history. 
"We were kind of brainstorming together, and I was like, 'We are a group of badass ladies doing this cool thing; why don't we talk about other badass women from St. Louis?,'" Eikmann explains. "So Amanda and I researched together, we drew up a new map so we took a different route from the original whole Damn City Tour, and … tell the story and the history of St. Louis through the eyes and influences by cool ladies." 
Beginning and ending at STL Stylehouse (3159 Cherokee St., 314-898-0001, stl-style.com), you'll go everywhere from Carondelet to the Ville to the Riverfront to Tower Grove and get the scoop on the badass women who have shaped St. Louis — from artists to moms to prostitutes.  
One of those women is Frankie Freeman, a lawyer who is in her late nineties and still practicing today. She was the lead attorney on the case that desegregated the St. Louis public school system and later served as the general counsel of the St. Louis Housing Authority. 
Or there's Annie Malone, whose accomplishments included creating a hair care line, starting a beauty school and establishing an orphan home, which still stands on Annie Malone Drive in north St. Louis. She also taught Sarah Breedlove, more famously known as Madame C.J. Walker, who created her own hair care line and was the first female African American millionaire. 
And let's not forget Choethiel Woodard Smith, a prominent female architect. She designed Laclede Town, a public housing development following Pruitt-Igoe that has since been demolished.